Weight loss Hypnotherapy at Southport Hypno-health
A hypnotist can help you to
stop wasting time on fad diets and get control back of the way you look.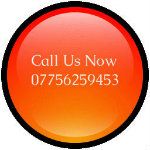 At the moment your whole self is being controlled by what ever is programmed into your subconscious mind.
This includes your eating habits.

You are more powerful than you think so why not harness the power of your own subconscious mind through hypnosis and make weight loss easy.

Weight loss hypnotherapy and counselling is only a phone call away.
Programme Fees:
Most traditional hypnotherapy weight loss programmes require four to six sessions.
Special Offer
Save £20 by prepaying £160 for 4 sessions (If 4 sessions required)

Save £30 by prepaying £240 for 6 sessions (if 6 sessions required)
Staying Committed to Your Weight Reduction Programme:
You will leave the programme with the skills you need to help you maintain your weight loss. However, just in case you need a little boost during any challenging moments I offer comprehensive follow up support, at no extra cost, that includes the following:
Two further 30 minute sessions are offered if needed and if taken within three months of the last session.

6 months of email or telephone advice should you experience difficulties associated with your weight loss

All of this extra support is offered at no further cost
The Benefits
If you lose just 10% of your body weight, studies have shown you can expect:
Increased energy

Lower blood pressure, cholesterol, and blood sugar

Fewer aches and pains from the reduced stress on your muscles and joints

Improved mobility and breathing

Deeper, more restful sleep

Reduced risk of Type 2 diabetes

Reduced risk of coronary artery disease

Prevention of angina, the chest pain caused by decreased blood flow to the heart muscle

Decreased risk of sudden death from heart disease or stroke
If you are fed up of trying to lose weight, there's just no chance of you even attempting another weight loss diet is there? I can save you a lot of time and effort in finding the best weight loss plan for you. Any calorie reduction/low fat diet can be effective, it's as simple as that, no gimmicks needed. The down side to dieting is that you're using conscious effort and that's where I come in. During weight loss hypnosis I can change the way you feel about losing weight by tapping into the power of your subconscious mind. While you're in hypnosis I will put forward the changes that you desire to your subconscious mind that will urge you to lose whatever excess body weight you desire.
Just imagine being in full control while losing weight!
To Reward or Entertain Yourself

Boredom, Loneliness - When You Need Love

Because of Fear

You Were Raised to "Clean Your Plate"

You Have Bad Eating and Sleeping Habits that Result in Being Malnourished or Fatigued
What Can You Do About It?
Regardless of why you overeat, you must replace the emotional fix you sought in food with a satisfying substitute. In the past, maybe a sugary/fatty snack seemed to help you relax, but what you really needed is an appealing, satisfying alternative. Hypnosis will relax you, and reprogramme negative old habits that have sabotaged your weight goal efforts in the past.
This is a proven hypnotherapy and counselling programme
tha
t
pinpoints When, Where, and Why You Eat.
When?
Are you eating when you're genuinely hungry, or when you are nervous, bored, stressed, hyperactive, happy, sad, lonely, frustrated, anxious or afraid?
Where? Are you eating while watching TV, at the computer, out with friends, while reading, during coffee breaks, commuting to work, at sports events, at business lunches, social events or in bed?
Why?
Are you eating when you need love, a reward, or for companionship? Perhaps it is for something to do, to change your activity, to relax, to compensate for something unpleasant, to feel more important, to feel more secure, or instead of sexual attention?
You've got other choices
After you've pinpointed the times, locations, and reasons you overeat, you can begin to change your behaviour patterns with well thought out substitutes that genuinely appeal to you. This is what you will commit yourself to during hypnosis. You need to create new options for change; successful substitutes for negative old habits.
Set Up a New Lifestyle Plan
Once you discover your problem, establish new options, your objectives are to:
Reduce your weight

Maintain your goal weight

Incorporate permanent improved food choices and lifestyle habits
The amount you eat, and the way in which you use food are patterns that have been established in your subconscious mind. To change your negative eating pattern, a new pattern must be created. You need to reprogramme your subconscious. This is accomplished with hypnosis.
Reprogramming Your Mind For Success:
Hypnosis for weight loss will help you think, feel, and act in positive new ways by reprogramming your subconscious with logical and realistic suggestions.
Some specific objectives to achieve and maintain your ideal weight:
Give less importance to food as it relates to your feeling of well-being.

Build your confidence and self-esteem so you can accept your slimmer self.

Increase the appeal of healthy foods.

Incorporate new eating patterns into your lifestyle.

Become more physically active.
What to Expect After A Hypnosis Session:
After your first hypnosis session, you'll begin experiencing a desire for healthier foods that contain fewer fats, carbohydrates and calories. You'll begin establishing new habits for when, where, and why you eat. Your behaviour begins to change immediately.
If you would like more information or to make an appointment please contact me in complete confidence
Get Help Now:
Tel: Southport Hypno-health 07756259453
Email:
contact@southporthypno.co.uk

Hypnotherapy for weight loss|Hypnosis for anxiety|Hypnotherapy for Panic Attack|Hypnotherapy for Public Speaking|Southport|Ainsdale|Lancashire|Merseyside