Don't take my word for it, watch this video from premier consultant, hypnotherapist and coach Steve Miller. Steve has appeared regularly on his own Sky TV show "Fat Families" as a confidence and motivation coach helping families lose vast amounts of weight
Weight loss Hypnotherapy at Southport Hypno
I can help you to
stop wasting time on fad diets and get control back of the way you look.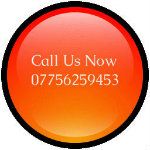 At the moment your whole self is being controlled by what ever is programmed into your subconscious mind.
This includes your eating habits.

You are more powerful than you think so why not harness the power of your own subconscious mind through hypnosis and make weight loss easy.

Weight loss hypnotherapy and counselling is only a phone call away.
For more information click here
Get Help Now:
Tel: Southport Hypno 07756259453
Email:
contact@southporthypno.co.uk

Hypnotherapy for weight loss|Hypnosis for anxiety|Hypnotherapy for Panic Attack|Hypnotherapy for Public Speaking|Southport|Ainsdale|Lancashire|Merseyside