Interesting and inspiring story about a woman who has tried a variety of different diets, including crash dieting, to no avail. Then she discovered the power of hypnotherapy and hasn't looked back.
"I've become a totally different person," said Sue Byrne, the 53-year-old Nuneaton mum of three grown-up sons.
"I used to hate myself – but those thoughts have gone. I've never before had such feelings of confidence and contentment."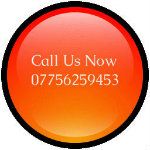 She says her transformation is a result of a form of hypnosis, which she discovered while trawling the internet to look for ways of drastically reducing her weight.

Read More
http://www.coventrytelegraph.net/news/north-warwickshire-news/2012/11/12/92746-32212076/?#ixzz2C0tB6DmU
Hypno Weight Loss
Hypnotherapy for Weight Loss|Hypnotherapy for Panic Attacks|Hypnotherapy for Quitting Smoking|Hypnotherapy for IBS|Hypnotherapy for Public Speaking|hypnotherapy for Southport|Lancashire|Merseyside