A new study carried out by weight loss firm, Slimsticks makes interesting reading. An article in today's Daily Mirror shows around 28% of young people (16 -24) embark on a new diet each month and 45% of them give up their new eating habits after a week. In addition, 48.9% of
all
dieters give up after a month.
This is really no surprise though,
diets don't work
.
You have to make positive long-lasting changes to your life. You have to rid yourself of the self-destructive patterns of behaviour that have become implanted in your brain.
At the moment your whole self is being controlled by what ever is programmed into your subconscious mind
This includes your eating habits.
·
You are much more powerful than you think
so why not harness the power of your own subconscious mind through hypnosis and make weight loss easy.
·
This is achievable with hypnotherapy because hypnotherapy is the most effective way to make positive changes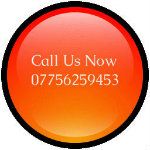 Regardless of why you overeat, you must replace the emotional fix you sought in food with a satisfying substitute. In the past, maybe a sugary/fatty snack seemed to help you relax, but what you really needed is an appealing, satisfying alternative. Hypnosis will relax you, and reprogramme negative old habits that have sabotaged your weight goal efforts in the past. It will help you establish new options, your objectives are to:
·
Maintain your goal weight
·
Incorporate permanent improved food choices and lifestyle habits
The amount you eat, and the way in which you use food are patterns that have been established in your subconscious mind. To change your negative eating pattern, a new pattern must be created. You need to reprogramme your subconscious. This is accomplished with hypnosis.
Read the full Daily Mirror article by Danny Buckland here
Hypnotherapy for Weight Loss|Hypnotherapy for Panic Attacks|Hypnotherapy for Quitting Smoking|Hypnotherapy for IBS|Hypnotherapy for Public Speaking|hypnotherapy for Southport|Lancashire|Merseyside